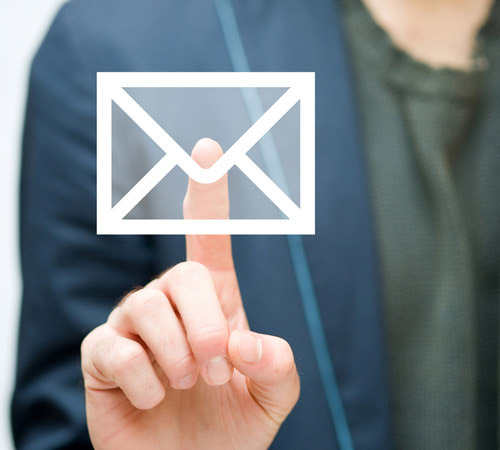 Emails and documents are usually kept as separate communication vehicles. Although, have you ever had an issue working with two or more different clients that wanted to access the same documents or email? Bridging the gap between Microsoft Exchange and SharePoint just got a little simpler with site mailbox.
Site mailbox enhances user productivity using a common client interface. The way a site mailbox functions is set up through SharePoint site membership, stored email storage on Exchange and a management interface in order to support the development process.
Let's say one member of a project wants to access content, they are able to using site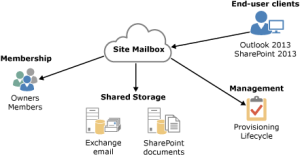 mailbox. Site mailbox is provided in Outlook 2013 and gives users access to the document they need. With some spiffy new additions from Microsoft, you can now access the same documents in SharePoint as well as Exchange. Exchange syncs enough metadata from SharePoint to make the document appear in Outlook. The chart on the right shows how site mailbox is set up.
Managing Site Mailboxes
In SharePoint, you can control the growth of a site mailbox. You can create or remove any documents from SharePoint as you see fit. From SharePoint, you are able to implement a SharePoint Lifecycle policy that allows you to set how long a site mailbox should remain active. If you delete or modify an active site mailbox through Exchange, you are setting yourself up with an issue as your site mailbox will lack any support.
Important Note: Site mailbox can only be integrated if you have Microsoft Exchange 2013 and SharePoint Server 2013.
Customization can get tricky when it comes to Microsoft services, but our certified experts will be more than willing to help you out. Get started today!