viagra wonder drug ethical responsibility in the workplace Of all of the enhancements and improvements to Microsoft Exchange Server 2013, perhaps none is quite as powerful as how mail flow is now handled by the Transport Pipeline.  The Transport Pipeline is an assortment of connections, components, queues and server roles which work together to route messages within an organization.
follow link In Exchange 2013, the Transport Pipeline is comprised of the following services:
sale viagra tablets If it helps to visualize what we're talking about, Microsoft has created the following image overview of the transport pipeline:
viagra online sales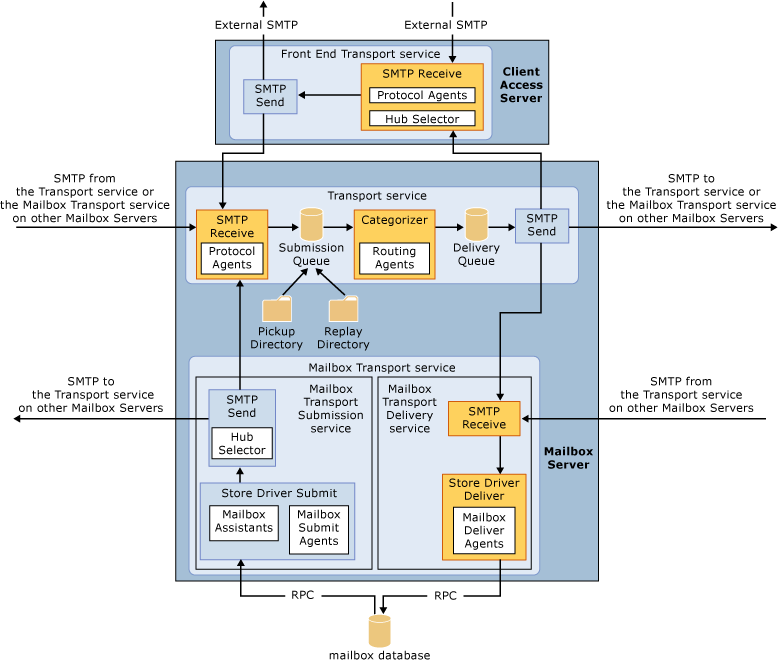 viagra and cialis interaction with other drugs
go We have to admit, that does seem a tad confusing, as even with the visual, it is a bit of a challenge to note the unique aspects of so many services with each having similar names.  On the bright side, YOU don't have to keep all of that straight – that's our job! When you need professional help with your Exchange configuration, you can rely on ExchangeHub's MCSE Consultants to help you get things sorted and running smoothly.